Info-Videos
Moving images make information quickly understandable and user-friendly. Regardless of whether it is an info video, an image trailer or an explanatory film. Together we develop a visual story that clearly communicates your message and has an external impact!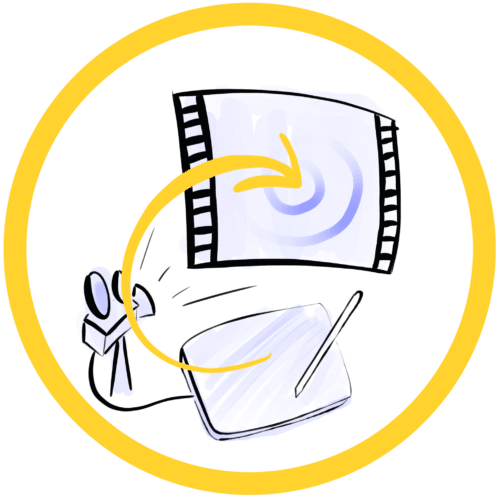 Illustration
For books and other media, we develop illustrations that summarize the core of the information and communicate them in an attractive way. These images bring your content to life and are thus better imprinted on the readers' minds!
Strategic Visuals
For corporate strategies, long-term visions and other strategic processes, these visualizations help you to support change processes and enable participation.