About me
Hi, I'm Robin Hotz, from the vibrant city of Berlin. As a passionate Facilitator, Trainer, and Coach, I thrive on facilitating transformative experiences across various spheres. Whether it's guiding societal shifts, organizational advancements, or personal growth journeys, I'm dedicated to empowering individuals and groups alike. My arsenal comprises the dynamic trio of Live-Visualization, Integral Theory, and Art of Hosting practices to drive impactful change.
Life-Philosophy
Throughout my journey, I've undergone a profound transformation in both my life philosophy and professional pursuits. In my initial chapter, driven by a deep desire to "Facilitate systemic change", I immersed myself in the study of B.Sc. Economics. This exploration exposed me to the intricate web of societal issues, where I began to recognize the systemic interconnections within social crises. However, the more I delved into this realm, the more I felt a growing sense of helplessness. It became evident to me that our progress towards sustainable change was hindered by closed minds, unfeeling hearts, and inactive hands. My realization was clear: the flaws in the system stemmed from the misguided actions and perspectives of individuals.
Thus began my second chapter, where my focus shifted towards the aspiration of "Facilitate personal change" Pursuing a M.A. Adult Education, I embarked on a personal and collective journey of introspection and growth. It was during this phase that I came to understand the intrinsic link between personal development and social progress. I recognized that only through the harmonious combination of both could true flourishing occur.
Today, as a dedicated process facilitator, I seamlessly blend internal and external transformation. My approach encompasses a wide range of methodologies, fostering the integration of intellectual, emotional, and practical intelligences. By harnessing the power of Graphic Facilitation and Systems Thinking, I empower individuals and groups to embark on lasting and profound transformations.
This amalgamation of diverse tools allows me to facilitate change on multiple dimensions, bridging the gap between personal and societal development. I firmly believe that by cultivating a holistic approach and engaging the collective wisdom of head, heart, and hand, we can forge a path towards sustainable and meaningful change.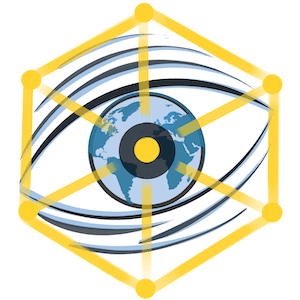 About Me
Hi, I'm Robin Hotz from Berlin. I'm passionate about powerful visions and assist people in bringing them to life. As a (Graphic) Facilitator, Trainer, and Coach, it's important to me to support transformation comprehensively. That's why my mission is to effect change on personal, organizational, and societal levels. My primary tools for this purpose are (Graphic) Facilitation, Integral Organizational Development, and Art of Hosting practices! I work independently on Robin-Hotz.de and collaboratively with Tealbirds.de